I was one of the lucky DTM's over at
A Million Memories
to get the
Love, Elsie
ZOE line as a product spotlight. I really love this line and searched out all of the embellishments, and actually bought the line again separately for myself so I still have a TON to play with!
Working with this line was very fun and therapeutic for me. I've been struggling lately with my design process and what makes my own ideal scrapbook page that I'm truly happy with. So much has been happening (mostly in my head, lol) the past few months so I've been a journaling nut... but when it comes to journaling on my pages I cringe. I'd rather leave my sentiment in a huge obnoxious title, or minute graphic hints... Right now I scrapbook for me but until about a month ago I didn't see anything that resembled me in the majority of my layouts.
That is until I decided to stop caring about when a good layout "should" be and remind myself AGAIN that I scrapbook for ME... ME ME ME ME! lol...
So, my journal remains my journal - full of all the little thoughts and tantrums that help me figure out who I really am as I journey through life - and my scrapbook is my visual representation, which pulls influence from my journal, but isn't bogged down with long journaling blocks or explanation more than what I want to give.
Whew.... way tmi, right? And now you just want the goods... lol!
*Enjoy the Journey*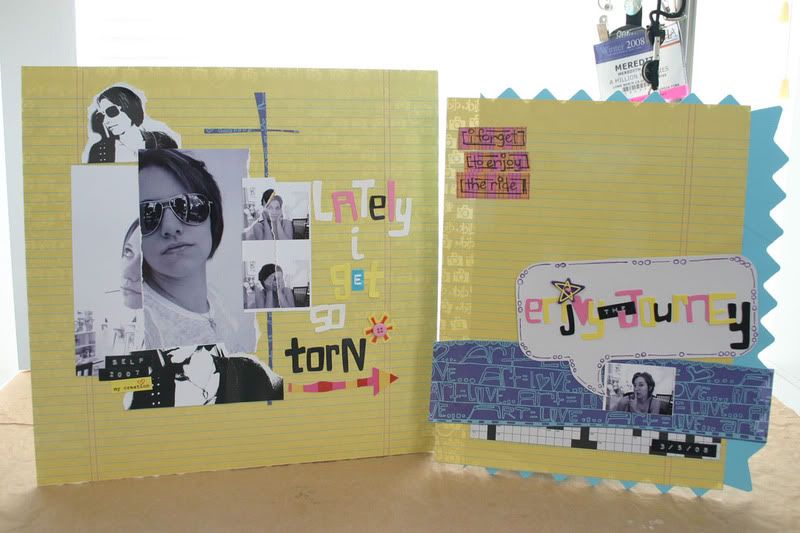 My take on a two-pager, inspired by my journal:
life is so funny right now
like "ha, ha" not wrong
i'm torn in so many directions
that i can't seem to travel in just one
for too long
there are so many distractions
so many "what-ifs"...
"where's" "when's" "how's"
and "why's"
i find it's so hard to keep from getting caught up...
i forget to chill out and enjoy the ride.
*My Outlets*
Ahh... how I love my camera and my mac. Two best presents EVER! (love you Joey)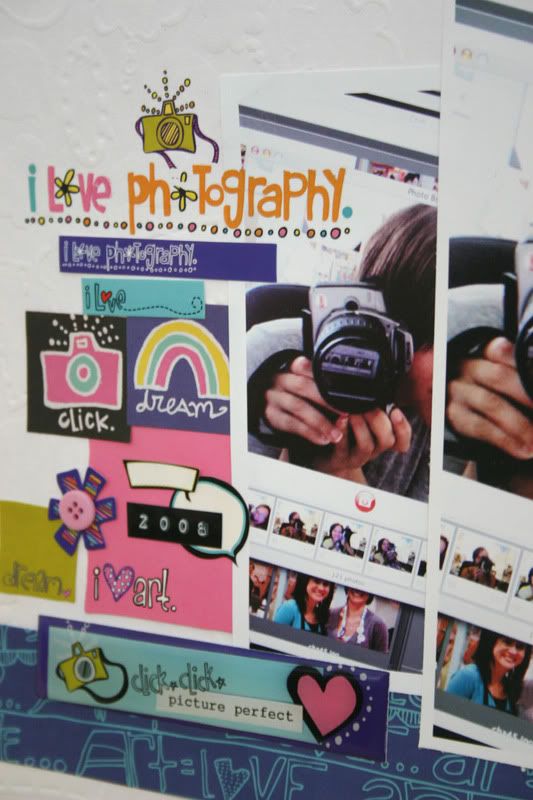 and last but not least....
*Meeting the Seesters*
I was SO excited to finally meet
Linda & Karen
IRL (authors of Visual Chronicles and Journal Revolution) at CHA Summer '08. They are so inspiring and their books have helped me break out and loosen up in so many way... get out there and CREATE!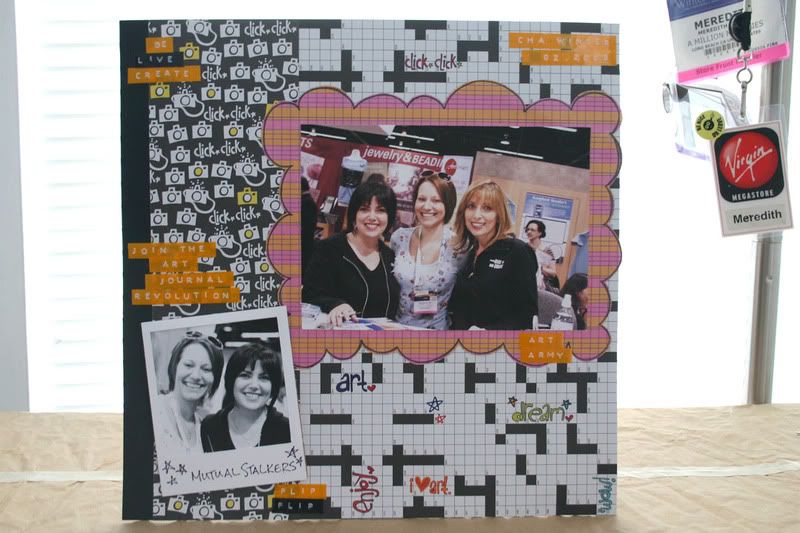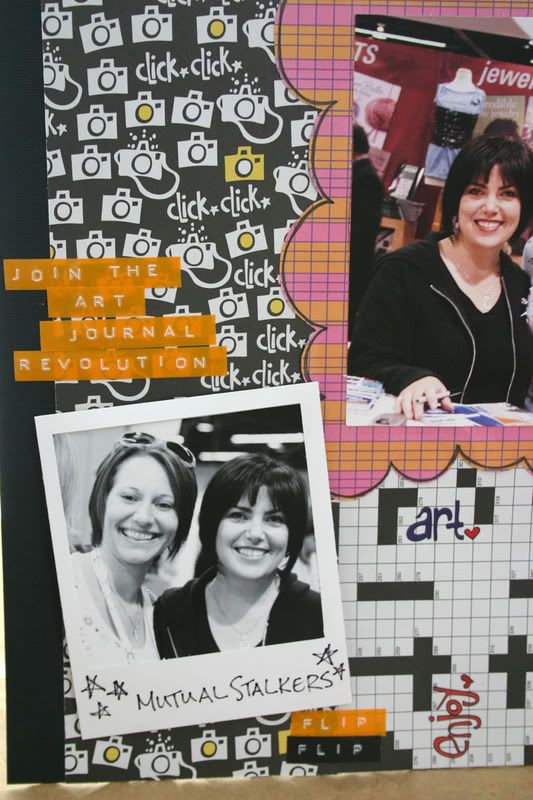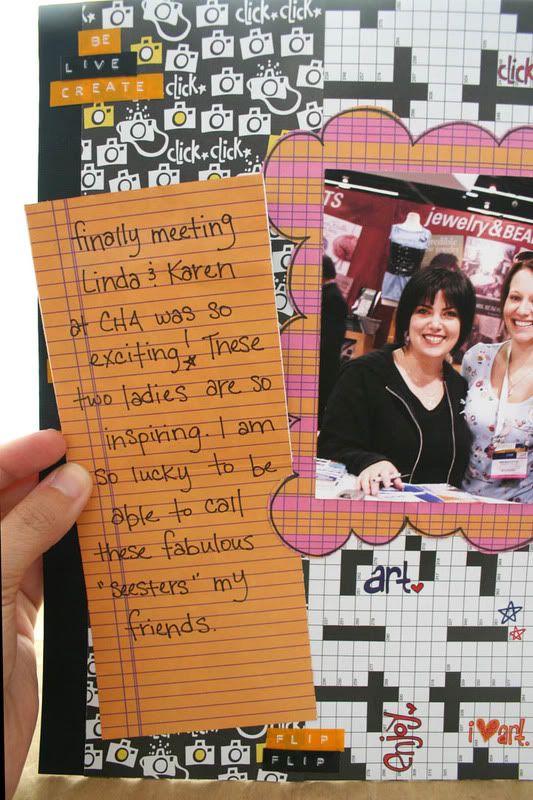 Check out the Fauxlaroid journaling-flap... totally one of their ideas from
Journal Revolution
... get it!
Thank you so much to
Love, Elsie
&
A Million Memories
for sponsoring me with this awesome product! I hope everyone enjoys what I came up with as much as I do!
{hugs...}