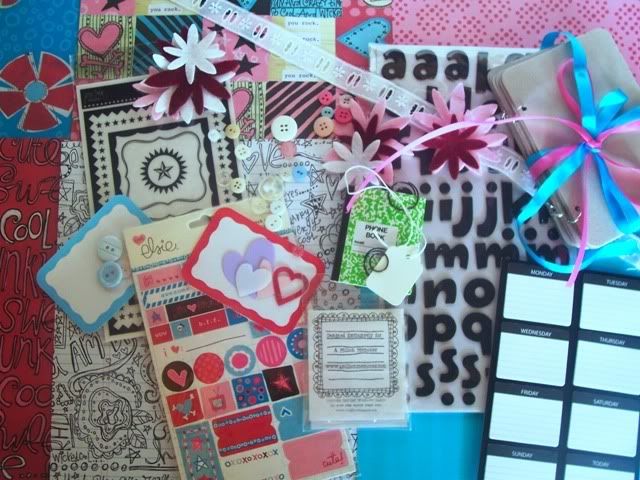 The June kit from *A Million Memories* came in yesterday and I am SO LOVIN' IT! Love, Elsie + Thickers + Felt Flowers, Yummy Buttons, and a TON more = A VERY VERY VERY Happy Meredith!
I'm working on the Maya Road Accordian Album and finished up the sketches and the Cover. Today is an ALL Scrappin' Day and I'm so stoked!
I also got some amazing Manufacturer Kits ~ The new Around The Block and Jenni Bowling ... and I'm just as excited to work with those too! Lots of fun stuff to show soon!! June is turning out to be a super funky fun month already!
We have a ScrapStar Chat with Elsie Flannigan on June 26th so don't forget to come by
*A Million Memories*
and Michelle posted the LO's she did with out June Kit so check those out while you are there.
It's so late and although I really want to stay up and work on this book, I have to get to bed so that I can start tomorrow bright & early! Nite Nite!