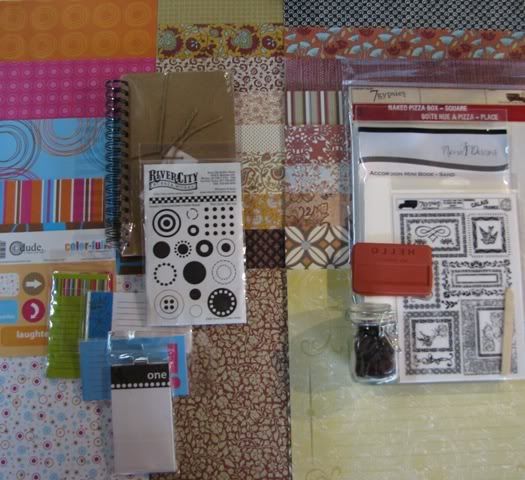 Don't forget... Everyone still has until this Saturday to enter our
Crazy for Pirates Contest
at *A Million Memories*. Check out this awesome prize pack that will be going to the winner!
Here's all the info:
This month we are: Crazy for Pirates!
We love it all: pirate ships, the beach, hidden treasure, skulls & crossbones, the list goes on and on!
To enter our August Contest create a *NEW* project (LO, mini album, altered project, anything goes!) using anything that has to do with ROCKIN' PIRATES! Your theme doesn't have to be all pirates but please do include something that uses them as a design element.
Go to the
Crazy For Pirates Contest
thread to get information on where to upload your entry. You can ask questions there and also see the other entries.
Good Luck!